The advantages of being trained at Gussmann
If what you are looking for is not the second best training, come straight to us …
The advantages of being trained at Gussmann
If what you are looking for is not the second best training, come straight to us …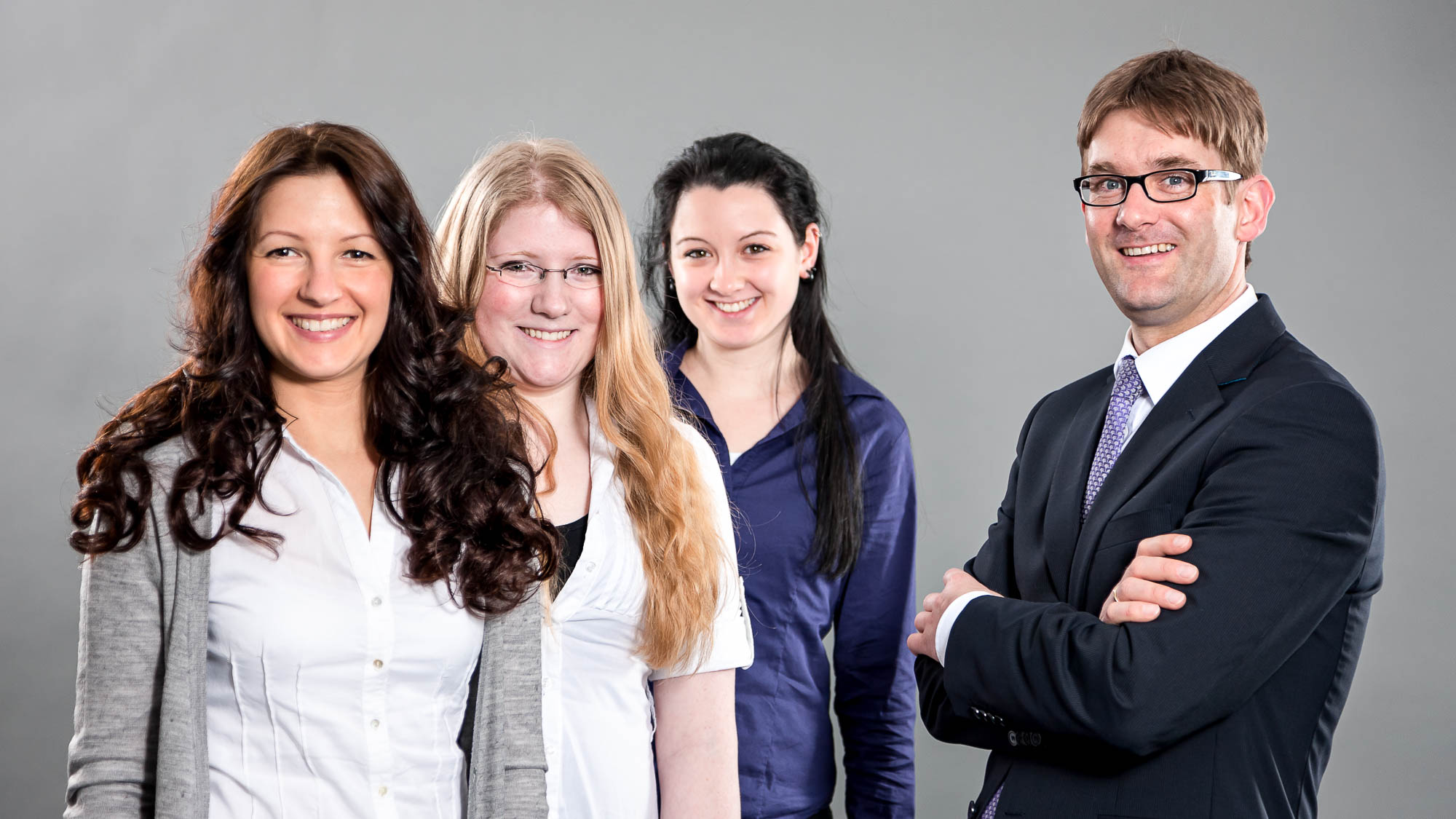 OUTSTANDING! We are proud that, as a result of our training, our trainees are repeatedly found amongst the best in the IHK (Chamber of Industry and Commerce) district and even in the whole of Lower Saxony.
Our Trainees achieved that among other things in 2007, 2009, 2010, 2011 and 2013.
Why train with an insurance broker?
We advise the right side




We are clearly and without any doubt on the side of the policy holder which means that it is our task to protect the rights and the requirements of our clients against the insurance companies and not to sell just any insurance products – and that is a good thing.

Our work is required long-term




Insurance concepts for medium-sized companies continue to grow ever more complex. For this reason, the requirement for professional advice on the part of the policy holder is growing rather than reducing. In contrast insurance for the private individual is moving to other sales platforms, such as the internet.

Independent and self-confident




We are independent of all insurance companies. This means that we make the best decisions for our clients. There are no sales targets or pressure from the insurer. What are decisive for our clients are quality and service.
Why training with Gussmann?
We look after demanding customers from industry and commerce




In contrast to private and small business insurance, for our middle-sized customers/companies/enterprises we develop individual insurance concepts ourselves. In other words we shape the insurance protection for our clients at a high level. This means that our daily work is very varied and never boring.

Our employees receive a fixed income




Our employees receive a fixed income, which makes it possible to give advice in a professional and honest way without the eternal pressure of being driven, that one's own existence is threatened.

No "knocking on doors" during training




Because our work involves insuring livelihoods, a high degree of knowledge and experience in giving advice is needed. This is why we train our employees intensively in their field of expertise and do not just send them out to find clients independently, as is sadly often the case in the market.

We are an owner-managed company




Our company is a third-generation family company. Part of the company philosophy is to develop it in a long-term positive manner and not just to achieve a short-term maximisation of profits. This achieves a secure future and close community of all employees in the company.

We are internationally active




Of course, we care successfully for our multinational clients worldwide. Anyone who is ambitious will find their challenge here. International development takes place in the English language and has a lot to do with strategic development and organisation. We have had internal English teaching for years to help develop language skills.
Some opinions of our trainees
This is what our trainees past and present themselves have to say about training at Gussmann's:
<div class="bild-links-ueberschrift"><img src="https://www.gussmann-vm.de/wp-content/uploads/2016/06/Stoll_2010-09-23-336x420.jpg"><div class="text-rechts"><h3>Irina Stoll:</h3>"During the entire length of the training all our colleagues helped with questions and supported us in our sound contact with the clients. Teamwork is written in large letters at Gussmann. All the professional backgrounds and connections are clarified. The aim of training at Gussmann is to be able to insure every client against risks in a self-reliant way and with technical expertise."</div></div><div class="bild-links-ueberschrift"><img src="https://www.gussmann-vm.de/wp-content/uploads/2016/06/Hehmann_Original-336x420.jpg"><div class="text-rechts"><h3>Mareike Hehmann:</h3>"I would recommend training with Gussmann to everyone, because the content of the training is very comprehensive specifically in the fields of trade and industrial insurance.
Moreover, the desired profession is a solid job and one which is secure in a crisis. Insurance is not just something always needed in society, but is continually growing in importance."</div></div><div class="bild-links-ueberschrift"><img src="https://www.gussmann-vm.de/wp-content/uploads/2016/06/Kraus_2010-09-18-336x420.jpg"><div class="text-rechts"><h3>Carina Kraus:</h3>"In vocational college one learns only private insurance, but Gussmann's main field of activity is trade and industrial insurance. The trainees are taught the knowledge of these specialist areas in internal schooling by qualified employees. In addition, there is a supra-company teaching provision at the Verein für Berufsbildung in der Versicherungswirtschaft e.V. for more in-depth knowledge."</div></div><div class="bild-links-ueberschrift"><img src="https://www.gussmann-vm.de/wp-content/uploads/2016/06/Kirillovskij_Original-336x420.jpg"><div class="text-rechts"><h3>Julija Kirillovskij:</h3>"When one leaves education to join professional life, it's great to feel that one is rapidly absorbed into the team. The work of an industrial insurance broker is demanding and diversified and yet is still fun."</div></div> <div class="bild-links-ueberschrift"><img src="https://gussmann-vm.de/wp-content/uploads/2016/06/kap_gp-3115_blau-336x420.jpg"><div class="text-rechts"><h3>Matthäus Spora:</h3>"Right from the very start I was received with great trust, and was provided with a diversified training which is characterised by Learning by Doing and the demand for individual autonomy. You decide flexibly what suits you personally, a classic training or a dual course of study.Irrespective of that decision there are always people near you to support you but also to challenge and encourage you. This is why the training is never boring, but remains interesting and challenging."</div></div>
Sprechen Sie mit uns über Ihre Sicherheit
Wir beraten Sie gerne zu allen Fragen der Absicherung und Risikominimierung
05 41 – 40 40 – 0