Our Network: UNISONBrokers AG
Active worldwide and consistent high quality...
Our Network: UNISONBrokers AG
Active worldwide and consistent high quality...
Our network partner UNISONBrokers AG from Hamburg has built up an insurance broker network which is active worldwide, and in which over 200 efficient service partners in all continents of the world co-operate professionally.
From this group of brokers we select the partners who are most suited to the relevant foreign subsidiary for our internationally active clients. Once the partners have been selected, we start on the cover at both local and international levels.
Service comes from "wanting to", not from "having to"
Every broker in the network is there of his own free will and not because he must be. That is one of the reasons why all the service partners involved are fully committed on the ground to their clients, even if the foreign site is initially quite small.
"FINDING the specialists comes before SETTING UP"
Another advantage in comparison to large brokers with fixed locations abroad is the ability to expand the network to include new, locally-established and professional brokers in all regions of the world and moreover in exactly the region where you need them.
For example, we were able to find cover against passive war-risk in Afghanistan for one of our clients quickly and without complications.
When providing co-brokers worldwide, the following aspects are important:
Reporting


UNISONBrokers AG regularly combines the respective cover of the foreign subsidiaries into a centralised "foreign reporting" system. This gives transparency.

Standards


The whole network uses co-ordinated standards of working, whether the clients want "good local standard" or "best local standard" abroad. In this way gaps in cover are minimised and at the same time the requirements specific to the country are taken into consideration.

Info-pool:


Information on protective cover can be rapidly obtained, even in countries which are not necessarily in the centre stage of the German economy.

Lloyd's:


We use our links to the Lloyd's syndicates in London to provide exotic special cover.
To the UNISONBrokers AG Homepage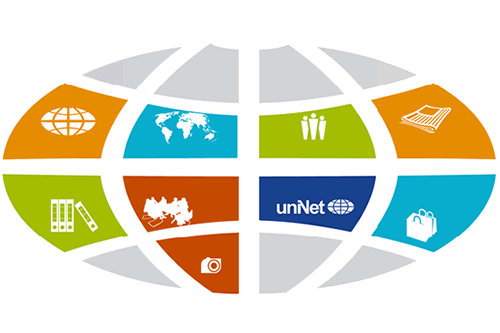 Discuss your security and risk management needs with us
We would be pleased to answer all your questions on protection and risk minimisation.
+49 - 541 - 40 40 - 0