Certified as TOP training organisation
The Number 1 in the Region in the field of Insurance/Finance
Certified as TOP training organisation
The Number 1 in the Region in the field of Insurance/Finance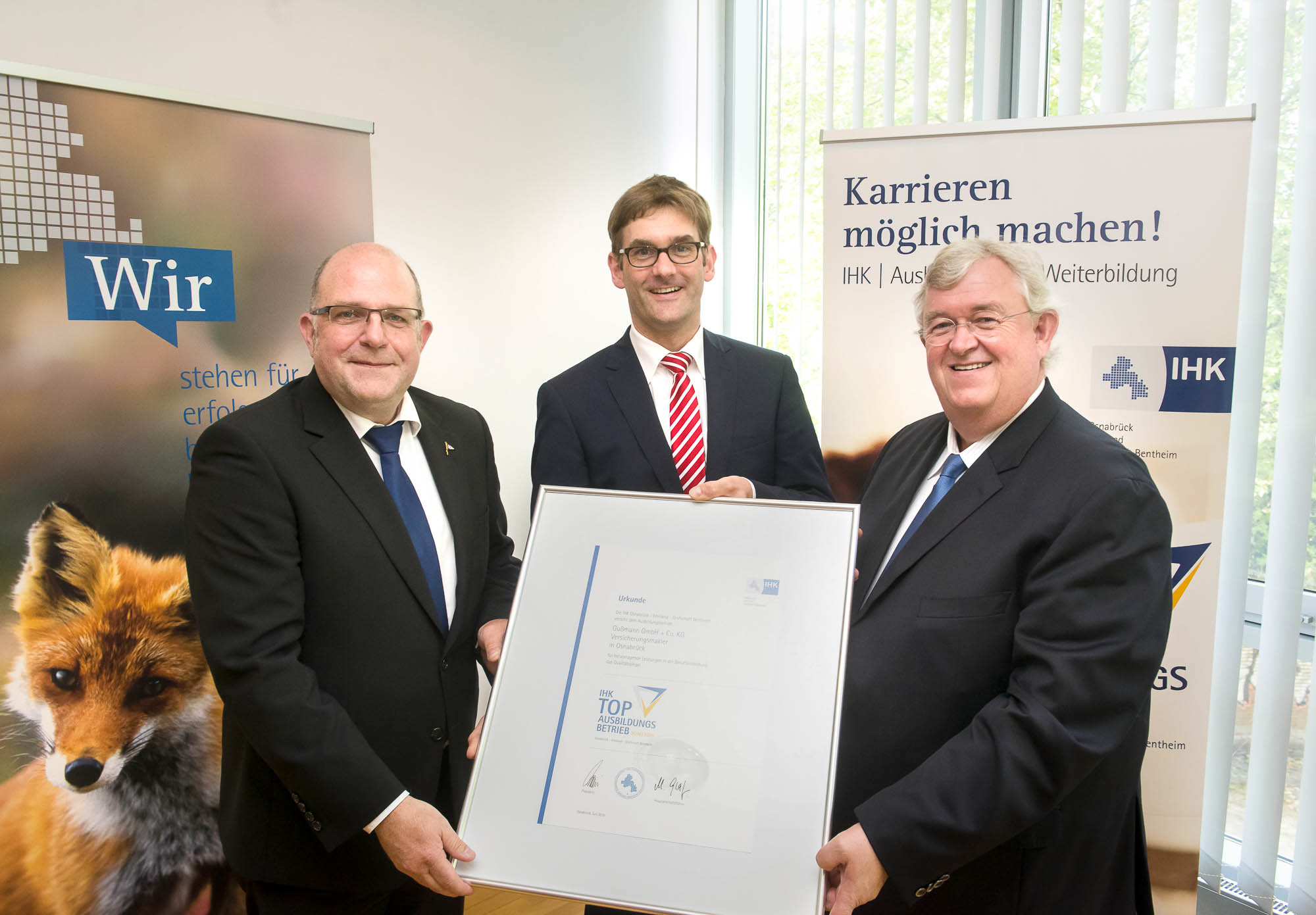 Top trained staff are the basis of our success:
On 8 June 2016 our company was the first in the insurance and finance business to be certified "TOP training organisation" by the Industrie- und Handelskammer for the Region Osnabrück, Emsland and Grafschaft Bentheim (IHK). The certification was preceded by an extensive audit by external auditors and by the German equivalent of the Chamber of Industry and Commerce. We are proud of the results!
We realised decades ago that in order to provide first-class advice to our clients from industry and commerce, we need first class trained specialist employees who have learnt their profession from the bottom up and who know precisely the needs of the industry. For this reason, we have been doing the training ourselves for years, with a great deal of success. Thanks to the quality of our training we managed in past years and past decades to produce the best trainees in the district or even the state.
This especially distinguishes our training: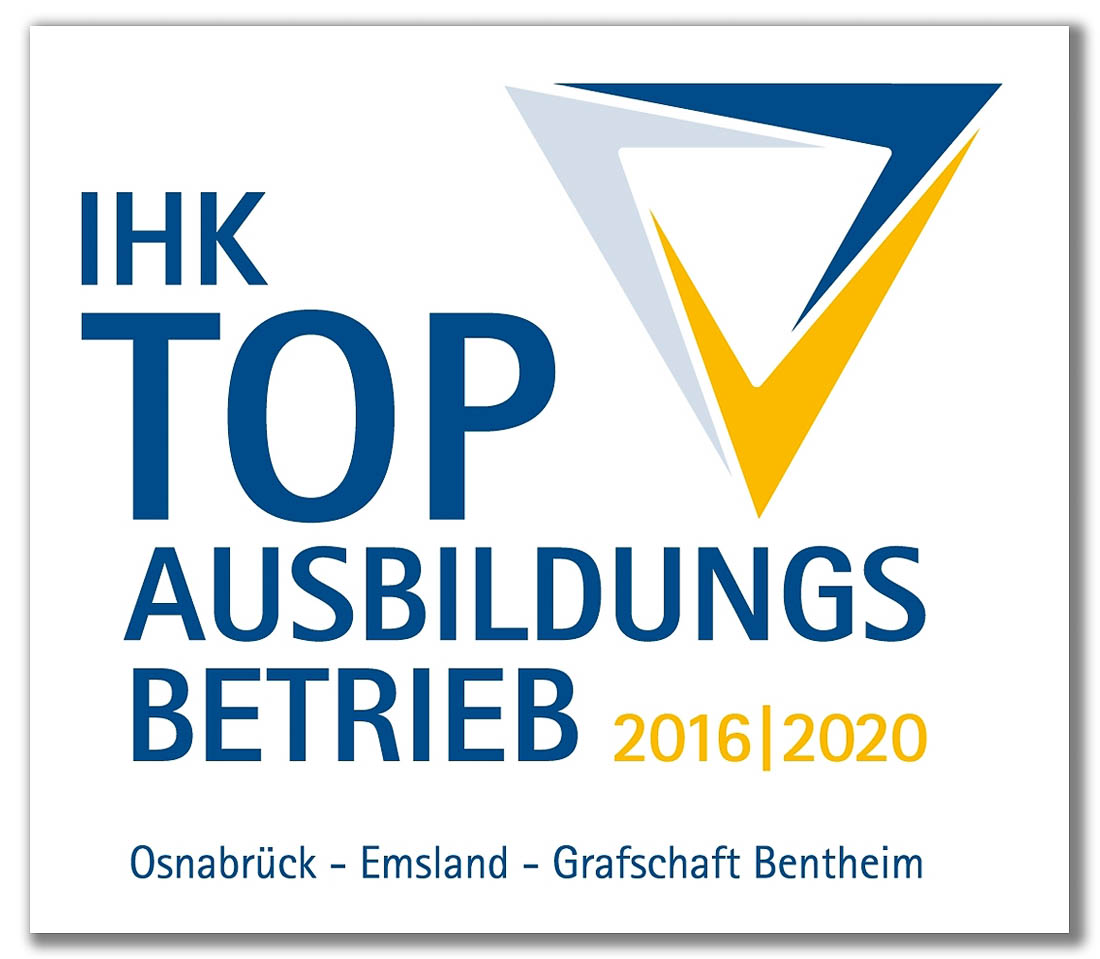 Training in all types of insurance the industry needs to secure its business
Focal training area: commercial and industry insurances
No sales activity during training
Training also in the field of risk analysis and contract design
Comprehensive knowledge can ideally only be taught, where …
… comprehensive knowledge already exists
ALL operational employees have, following their training, completed their studies to Bachelor of Commerce in Insurance or have more than 20 years professional experience.
… comprehensive knowledge is in daily use:
As more than 98% of our business takes place in the trade, industry and international fields, we ensure that every day our trainees can learn these processes in a very practice-orientated way.
… comprehensive knowledge is valued as the basic philosophy of the house:
Great respect is given, from both the management and the clients, to all employees who can authoritatively advise their clients with a great deal of know-how. There is no such thing as "too much knowledge" – it encourages and builds trust.
Apply now if you want to belong amongst the best:
In-house training opportunities for: specialists in insurance and finance with a focus on on insurance
Prerequisite for training with us: university entrance qualification
Discuss your security and risk management needs with us
We would be pleased to answer all your questions on protection and risk minimisation.
+49 - 541 - 40 40 - 0