Top class staff
The capital of our success...
Top class staff
The capital of our success...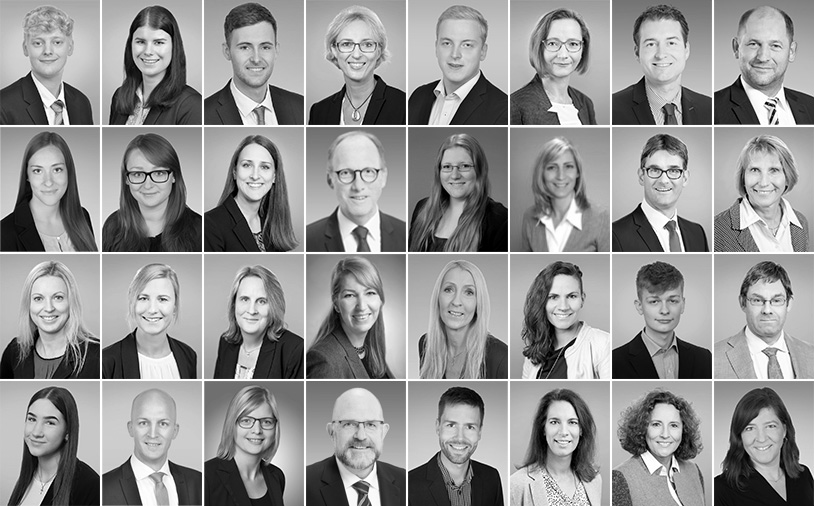 The cover of a client's business stands or falls with individual and competent counselling, in other words, with the quality of our staff.
All the operational staff in our firm are highly qualified insurance brokers or have more than 20 years of professional experience. Their level of qualification equates to that of a business administrator. That is our basic requirement, and one which we always maintain.
In addition, numerous members of staff have studied and qualified at a higher level, for example as:
Master of Engineering (MEng)
Master of Business Administration(MBA)
Technical Underwriter
This is the basis for our quick and professional service. Several of our staff are lecturers or Chamber of Trade and Industry examiners for professional qualifications which clearly demonstrates their depth of knowledge.
Gußmann qualifies its own staff
As a company which recruits trainees, we develop our staff of tomorrow ourselves, and promote them to a high level as quickly as possible.
If you are interested, we would be pleased to receive your application (accompanied by a higher education qualification) for training as:
Insurance and finance brokers, specialisation insurance
You will find the relevant details of the person to talk to here
Discuss your security and risk management needs with us
We would be pleased to answer all your questions on protection and risk minimisation.
+49 - 541 - 40 40 - 0